Tag Archives:
shirley jackson award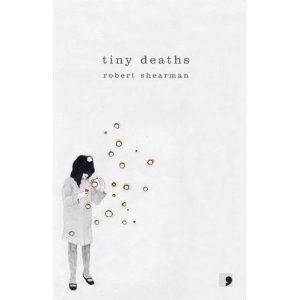 Robert Shearman is a nice man. He's also an amazing writer – allow me to quote from a review of his first collection, Tiny Deaths, "The
Read more…
Wooooooooooohooooooooooo!
Just saw that the delightful Rob Shearman is joint winner of the Shirley Jackson Award! Love Songs for the Shy and Cynical is wonderful – lyrical, gentle, achingly arch at times, and just plain wondrous at others.
BTW: Tiny Deaths won a World Fantasy award in 2008.
Couldn't happen to a nicer
Read more…