… and I love this stuff. Thanks to Brain #2 for the linkery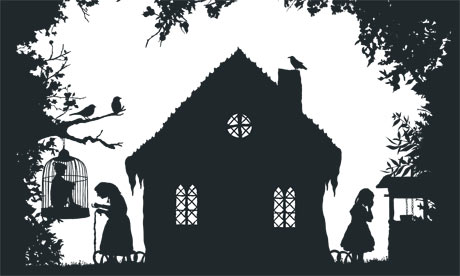 Once upon a time there was a world of tragic princes who had been transformed into small amphibians, beautiful princesses who were temporarily languishing in a life of drudgery, unprepossessing trolls with rights-of-way issues, and a variety of woodland wildlife with surprisingly philanthropic attributes.
All this week the Guardian is giving away booklets of our best-loved fairytales (that can also of course be read on the web), with their contemporary resonances discussed by the modern writers who have selected the stories for publication. But the deeper you venture into the dark woods of these fairytales, the more you have to wonder – are these stories really for kids?
Read the rest here http://www.guardian.co.uk/books/booksblog/2009/oct/13/adult-content-warning-fairy-stories
Maybe I should post my article about the devolution of Little Red Riding Hood here? It appeared in Apex a year or so ago … now, where did I put that file?